Pool Service
Sun-Fare provides complete pool cleaning and water chemistry service as well as pool equipment maintenance and  repair. In order to maintain water clarity and sanitation we skim all floating debris from your pool, brush where necessary and maintain your filtration system. We also inspect all pool systems and components to ensure proper operation. We keep your swimming pool sparkling clean ready for your family to enjoy.
SERVICE PACKAGES:

Chemistry only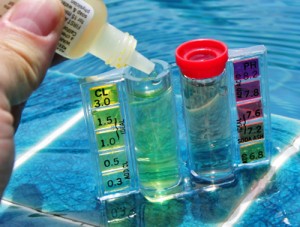 Test water
Apply chemicals as needed
Chemistry & filter
Test water
Apply chemicals as needed
Inspect and adjust filtration equipment
Full service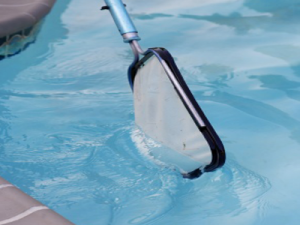 Skim, vacuum, brush
Inspect equipment
Empty baskets
Maintain pool chemistry balance
Inspect and adjust all pool equipment
New pool chemistry balancing
New pools need to achieve chemical balance quickly, but the process requires a combination of patience and attention. Even if you plan on self-maintaining your new swimming pool our experienced staff can help you avoid common mistakes with this simple service.
Equipment service and repair
Regular maintenance is the best prevention, but sometimes components simply fail. When that happens our experienced technicians will gladly provide you with repair or replacement options. Call us today for a free pool evaluation and service estimate.
We are licensed, bonded and insured.